Hey, us STO-folks are having a little
screenshot contest
. The theme is TOS-era starships. Please vote in the poll above for one of the following entries:
Grraver:
After the battle is won.
queetz:
The Old and the New...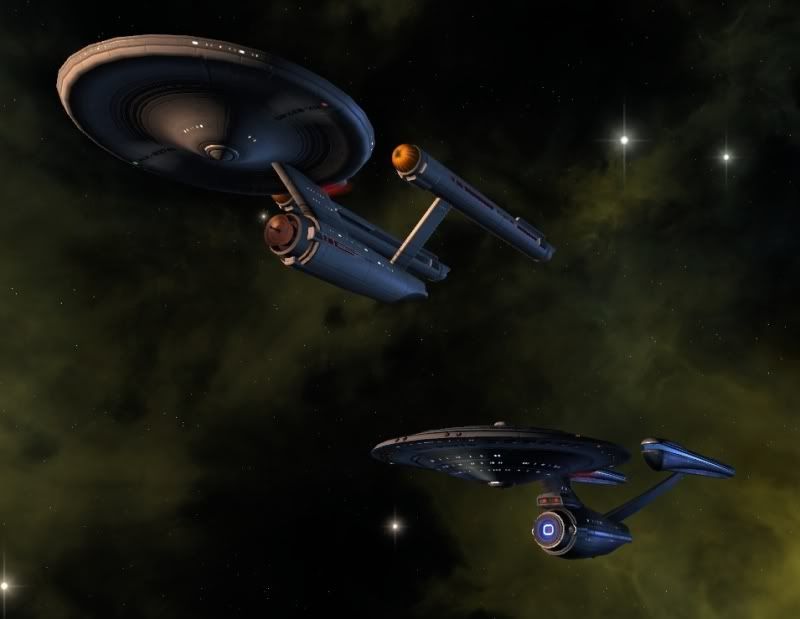 Maximvs:
Supreme Leader of the Universe!
sovrad:
Bird of Prey on the hunt.
You may vote till Sunday; I will then announce the winner next Monday.
Good luck to all participents!