User name:
Laurence Copnall
Are you over 18?
Yes
What are some games you plan on playing with us?
Neverwinter
What is the character or account name you're joining that game with?
GiveMeYourPANCREAS, and there might be others as I tend to create new chars
Do you have friends or family in the Unrepentant community?
No
Tell us the story of one of the dumbest, funniest or most embarrassing things you've done as an adult.
I walked into a pub thinking it was a store and i asked the first guy there "im here to pick up my prog T-shirt" and he said "what are you on about mate this is a pub not a store, so i walked out of the pub looked up at where it says the name of the pub, squinted my eyes and saw the word 'pub' at the end and i was like "god damnit i knew i should of gone to Specsavers".
What's the coolest job you've ever had? What's the worst? (And why?)
The coolest job i ever had was working for a self employed guy working at different houses doing construction work, since it gave me skills that i may need in the future. And my worst job was at a Garden Centre since i wasn't getting paid for 8 months and i all i was doing was sweeping and bringing in all the compost from outside.
Name three video games you'll replay no matter how old they get. (And why?)
Star wars knights of the old republic 1 and 2 since i used to play them a lot in my childhood. Call of duty series because i used to rock at single player and multiplayer and i would also replay Titan Fall cos i used to rule it in my youth.
Tell us about the most annoying person you've ever met, and why he/she annoyed you.
The most annoying person i ever met would be a guy called Nathan in Plumpton college because he used to repeat what our tutor said twice and he kept thinking with his junk when talking to other women and argh.
Tell us something cool about yourself that has nothing to do with gaming. (Free hint: responding to your application thread with photo or video supporting evidence is a plus!)
I can twist, interlock idk my fingers on both hands i can also touch my nose with my tongue.
Why choose the Unrepentant Gaming Community over just a regular gaming guild?
Because most regular gaming guilds are filled with people that aren't really a community and sometimes the people in the regular gaming guild don't act serious enough but seeing that in Unrepentant Gaming Community people are serious but also having fun made me be like "i want to be a part of this great community".
BONUS: Ask us some questions! We're sure you've got some.
Only one question is there a level requirement?
You enter a cave before starting an adventure. A wise old man tells you "It's dangerous to go alone. Take this." What does he hand you and why?
He hands me a Gjallarhorn because if im ever surrounded i would blow on the horn and my reinforcements would arrive to help me.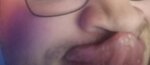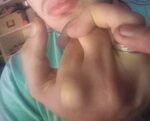 Last edited: