What follows is a guide that should hopefully be clear enough so that anyone can pick up on using tags, this is also a work in progress.
You may notice that when you post something or make a new topic there are a bunch of rectangular buttons just above where you type your message. These little guys are usually known as tags or buttons, and give us additional functionality on the forum like posting pictures or videos, manipulating font, and creating links. This guide won't cover every single one, but ones most commonly used.
Doing a Control+F and searching "*" should jump to the beginning of each explanation of a Tag.
Quick Guide:
Tips - You can place tags inside tags, like for instance placing the Center Tag then an Img Tag in your signature will center your signature, which is what I do. You can use URL tags around Images, etc, and etc...
There is a limit on how much you can quote, around 5 ish.

Use the Preview button!
[*URL]
The URL tag can be used one of 2 ways. The normal way you insert the web address in the center like this:
Result:
http://www.google.com
Alternatively you can do this:
Result:
Click Here!
Adding an equals sign inside of the beginning tag allows you to wrap the URL in Text. This is useful if the URL is very long.
[*Youtube]
Youtube tag can often be a tricky beast, Youtube URLs come in a few different varieties often making it confusing to find what you're looking for.
Usually you will Youtube URLs like this:
http://www.youtube.com/watch?v=hGMOMkACtn4
or
http://www.youtube.com/watch?v=fU9OePcY ... ure=relmfu
Sometimes the second link may have something on the end like embedded, but that's not important.
The trick is you're looking for the random characters in the middle. These characters are typically after the equals sign (=) and before the ampersand (&).
So using the ones above.
First Link:
Result:
Second Link:
Result:
[*Quote]
Usually you can just click the Quote bottom below someone's post if you want to quote, but sometimes you have to quote different parts of the post.
You can either leave the Quote tag as is:
Result:
Uey was here.
Or if your quoting multiple people you do this:
Result:
Dao Jones wrote:Uey was here.
Please note there is a limit on how many times you can use quote tags in one post, I think its 5-ish.
[*GameTrailers]
This one isn't used to often and is actually can be a pain to setup, because GameTrailers changed their site up sometime after this tag was released and so the link you need from GameTrailers has to be typed manually.
A typical URL from GameTrailers looks like this:
http://www.gametrailers.com/video/best- ... awp/711014
For the GameTrailers tags to work it has to be this:
http://www.gametrailers.com/player/711014.html
You change /video/ to /player/ remove anything between /player/ and the numbers and add .html at the end, confusing right?
It looks like this when you're done:
Result:
[*Center]
The Center Tag will place anything, text to videos, in the center.
Result:
Text, Picture, Video, Signature, Whatever.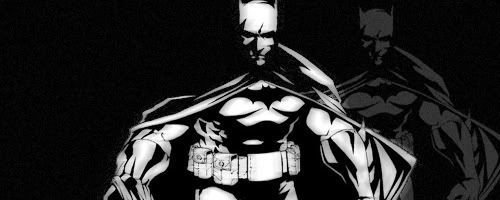 [*Spoiler]
The spoiler tag simply allows you to hide text, images, video, and etc... in a box that is click-able by the user. This is nice for linking a bunch of pictures or hiding texts that might give away something important from a game or movie.
Result:
[*HSIMG] and [IMG]
You will want to use HSIMG tags when the image in question is cut off. Use IMG if the Image fits on the screen, and is from the Interwebs, if its a local picture you can use the Upload attachment tab. Both work exactly the same, but one will condense large pictures to accommodate the posting box while IMG will not.
Result:
Result:
This is what happens when you use the IMG tag on an image that is bigger than the posting box resolution. It gets cut off and also stretches the posting box a bit, Preview is your friend.